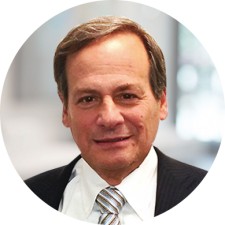 Innovation Marries Operations with New RingLead, Inc. Executive Team
MELVILLE, NEW YORK , March 13, 2017 (Newswire.com) - ​​​​Russell Artzt, co-founder of CA Technologies, has taken on his second mission in life: to make his newly acquired company, RingLead, Inc., the #1 data management solution provider in the industry. With his innovation and vision, Artzt helped grow CA Technology to the first software company to generate $1 billion, and the ninth largest software company in the world. Now as Executive Chairman of RingLead, Artzt is ready to do it all over again.
RingLead offers an integrated, end-to-end data solution that normalizes, deduplicates, segments and enriches data. This spring RingLead will release Data Management Solutions, the only platform in the industry with the ability to completely prevent duplicates in your Salesforce environment, and enrich your database. DMS is tightly integrated with Salesforce, Marketo, Eloqua and other CRM and Marketing Automation systems.
"We will become the #1 data solution provider. I won't settle for second place."

Russell Artzt, Executive Chairman
"We will compete and dominate the marketplace," said Artzt. "We are uniquely positioned as a data company. We have the technology to take disparate data from any source and normalize, segment, deduplicate, prevent duplicates and enrich that data in an end-to-end data quality platform. We will become the #1 data solution provider. I won't settle for second place."
To help take RingLead to the top, Artzt has teamed up with former CA Technology senior executive, Christopher Hickey. Hickey, RingLead's new chief executive officer, founded and served as senior vice president of one of the fastest growing divisions at CA Technologies—the Security and Storage Division. Following CA Technology, Hickey served as president of Teq's cloud-based SaaS educational platform. Hickey also founded Total Defense, a cloud-based endpoint security company for consumer, SMB, and enterprise. Hickey brings incredible sales and business operations experience to RingLead.
"We're building a great company, one that will undoubtedly change the data industry," said Hickey. "Already, I've implemented a performance-based culture. Upon achieving expectations every single RingLead employee has the opportunity to earn equity in the company. Our employees owning RingLead has completely shifted the culture here. Everyone is invested in making RingLead the number one data quality provider in the industry."
RingLead, Inc. is the fastest growing SaaS company on Long Island. RingLead offers a complete end-to-end suite of products to clean, protect and enhance company and contact information, leading to improved organizational efficiency, reliable business intelligence, and maximized ROI on CRM and marketing automation investments. Since 2003, RingLead has helped solve the dirty data problems of large enterprises, Fortune 500 companies and small businesses across the globe.
Source: RingLead
Share: